Build your own ADS-B tracking site with this RTL-SDR USB Dongle and any old PC or a Raspberry Pi.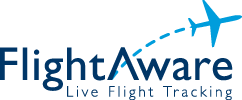 PiAware Flight Tracking site statistics below:
FlightRadar24 T-KITH6 Statistics:
PlaneFinder.net Receiver information:
RadarBox24 EXTRPI009809 station:
---
Personal links:
PiAware:

FlightRadar24:

PlaneFinder.net:

ADSBexchange




Rochester Institute of Technology, 2000.

Copyright p-Vegas.com 2017 - 2021.

- by . All Rights Reserved.

All content and graphics on this web site are the property of the company pVegas, Inc.